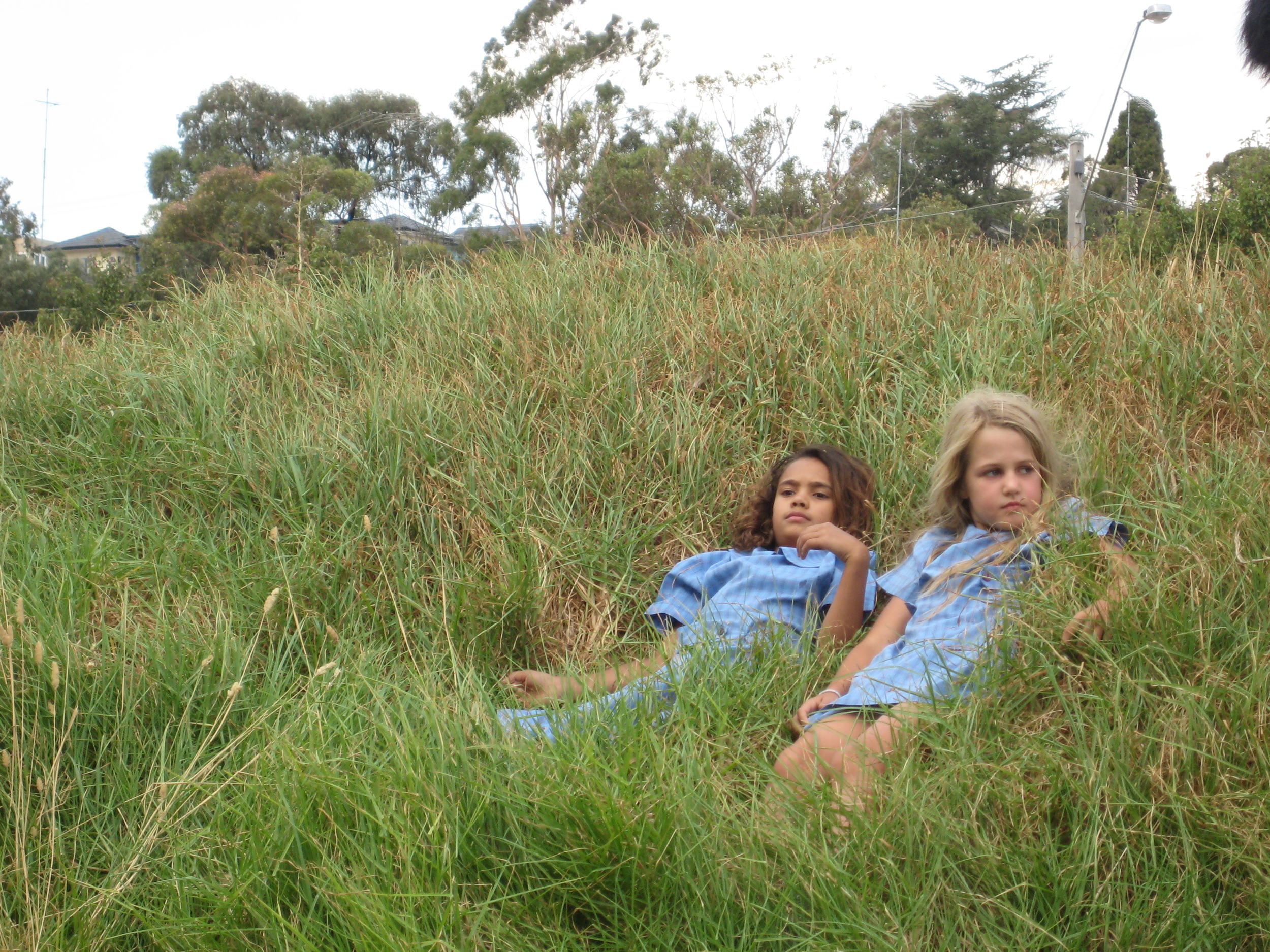 MANDARIN PEEL
An exploration of the innocence of childhood, kinship of the young, instinctual reactions, tactile sensations, shifting boundaries, violence and forgiveness.
SYNOPSIS
Two girls explore their friendship and the joy of a juicy mandarin in the dry Australian landscape.
WATCH
Mandarin Peel is now available to watch via the online viewing service Fandor for audiences in the United States and Canada.
PRINCIPAL CREDITS
CAST
Jamira // Jamira Hunter
Minnie // Minnie Liszukiewicz
CREW
director of photography // Stefan Duscio
editor // Marcus Herrick
production designer // Ka-Yin Kwok
sound designer // Chris Goodes
writer/director // Anna McGrath
producer // Aaron Wilson
SPECIFICATIONS
running time // 5 minutes
genre // drama
capture format // Super 16mm
aspect ratio // 1.85:1
completed // 2009
country of origin // Australia
language // no dialogues
CONTACT
Anna McGrath
t // +61 (0) 410 588 396
e // annaemcgrath(at)mac(dot)com
AWARDS
Best International Short Nomination
International Film Festival Breda 2010
FESTIVALS
World Premiere
Locarno International Film Festival Switzerland 2009
BFI London Film Festival United Kingdom 2009
Bilbao Int. Festival of Documentary & Short Film Spain 2009
Flickerfest International Film Festival Sydney Australia 2010
Bird's Eye View Film Festival London United Kingdom 2010
International Film Festival Breda Netherlands 2010
Athens International Film and Video Festival Ohio USA 2010
St Kilda Film Festival Melbourne Australia 2010
Femina Int. Women's Film Festival Rio de Janeiro Brazil 2010
Mas Sorrer Int. Festival of Short Films Costa Brava Spain 2010
Sao Paulo Int. Short Film Festival Sao Paulo Brazil 2010
Buster Int. Film Festival for Children Copenhagen Denmark 2010
Corto Tokyo – Con Can Movie Festival Tokyo Japan 2010
Heart of Gold Int. Film Festival Gympie Australia 2011
Seattle International Film Festival Seattle USA 2011
Little Big Shots – Int. Film Festival for Kids Australia 2011
Access All Areas Film Festival touring Australia 2012
Reelkids – Reframe Peterborough Int. Film Festival Canada 2012
Machida Con Can Short Film Festival Machida Japan 2012
San Joaquin Children's Film Festival USA 2012
For We Are Young and Free Toyota Exhibition Australia 2012
Hollywood Shorts Film Festival USA 2015